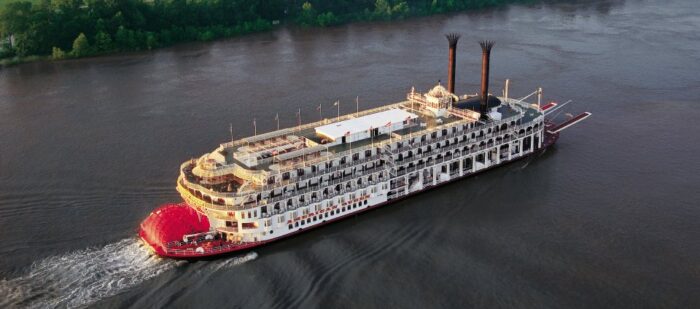 MISSISSIPPI RIVER CRUISE
ON THE AMERICAN QUEEN


Memphis, TN to New Orleans, LA
April 25 – May 3, 2021
Includes pre-Cruise Night in Memphis, TN

7 Nights on the American Queen- the only overnight steamship in the world.
218 staterooms accommodating 417 guests
Because of COVID-19, all American Queen Steamboat Company operations have been suspended until June 21, 2020.  Many of the passengers on the cancelled cruises will be rescheduling their cruises for 2021.  The Lower Mississippi River is the most popular itinerary.  It is too early to get airfare pricing and flight schedules for this cruise.  However, the cruise pricing is set and you may add the optional air travel later. The airfare option will become available when the 2021 flight schedules are released. 
Waiting until the airfare price is available may be too late to reserve your cabin.   When you make a $500.00 per person confirmation deposit, the balance will not be due until December 24, 2020.

Cabin Category and
Price Per Person Double Occupancy
A    $4,899.00  Deluxe Outside Stateroom with Private Veranda
B    $3,899.00  Outside Stateroom with Open Veranda
C    $3,599.00  Outside Stateroom with Open Veranda
D    $3,299.00  Deluxe Outside Stateroom with Bay Window
E    $2,299.00  Inside Stateroom
$199.00 Port Charge per Guest not included
Yo

ur

Voyage

Itinerary
Day 1: Hotel Stay – Memphis, TN
Day 2: Memphis, TN
Day 4: Vicksburg, MS
Day 5: Natchez, MS
Day 6: St. Francisville, LA
Day 7: Baton Rouge, LA
Day 8: Nottoway Plantation
Day 9: New Orleans, LA
These are Cruise-Only Prices
Optional Airfare may be added later
If your settings do not allow the PDF to open automatically, check your download files.
NOTE:  If you see another cabin category you would like to reserve, let me know and I will give you the price and confirm availability.  The above categories are a part of the reserved allotment.
There is also a small number of Single Occupancy Staterooms available.  Call for pricing.
There are shore excursions included every day of the cruise.  All the Premium Shore Excursions for 2021 are not yet available but you may look at the 2020 Premium Shore Excursions and get an idea of what may be available.  I will have some suggestions later and I will book the Premium Excursions for the group.  There will be time for that later.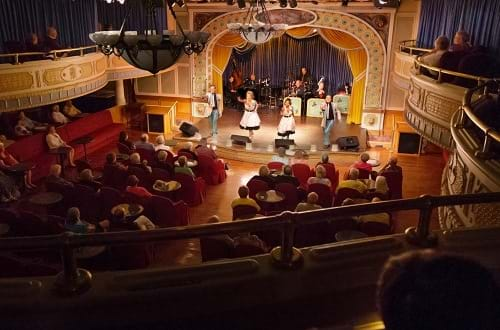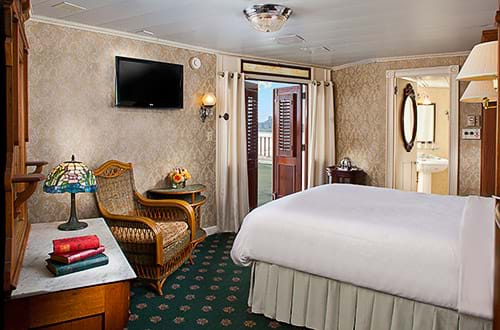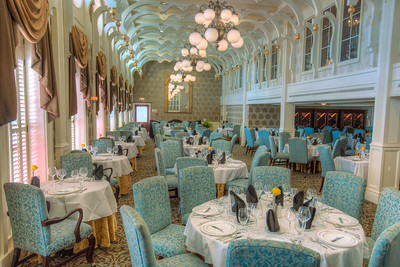 HELPFUL INFORMATION
A deposit of $500.00 per person on your credit card is required to reserve a cabin.  When you make your reservation and receive your reservation ID number, you have 7 days to pay your deposit before your reservation is released. The final payment is due by December 24, 2020.
For those who do not fly, you may want to consider driving to New Orleans, then renting a car one-way and drive to Memphis. You would then be able to enjoy more time on your own in either Memphis or New Orleans.
Flying is optional but the group will fly out of Jacksonville.  Other departure cities are available.
Airport transfer is not included and will be planned later.  The transfer from the Memphis hotel to the boat is included.
The information on the Guest Information Form is required.  The information should appear exactly as it does on each guest's government issued photo identification.
Bedding preferences must be requested at time of booking.  Options are 2 twin beds or 1 queen bed and are based on a first come, first served basis.  Unlike the large cruise ships which put 2 beds together to make a king, that is not an option on this boat..
Onboard gratuities are $19.50 per person per day for 7 days.  Gratuities may be paid in advance or paid on board.
Early dining is 5:15 PM and late seating is 7:45.  Unless requested otherwise, dining requests will be for early seating.
Dress for dinner is country club casual.  Shorts are not appropriate for dinner.
The American Queen is the only vessel in the fleet with self-service laundry available.
CANCELLATION POLICY and PENALTY SCHEDULE
Up to 121 Days Before Departure Date (12-24-2020)-  $250.00 Administrative Fee
120 Days Before Departure Date (12-25-2020)-  25% of Gross Fare
90 Days before Departure Date (1-26-2021)-  50% of Gross Fare
60 Days Before Departure Date (2-25-2021)-  75% of Gross Fare
30 Days Before Departure Date (3-27-2021)-  100% of Gross Fare